NAMmm 2013: JazzMando.com Coverage of Weber Booth
Jan 29, 2013, Events
January 28, 2013 | Weber at NAMM | Post by Jazzmando.com

Cameron Haag and "The River"
We had the privilege of meeting with Cameron Haag with Weber Mandolins at their fabulous 2013 Winter NAMM booth. Haag and founder Bruce Weber were understandably upbeat about the new digs in Bend, Oregon, and the opportunities ahead for new designs increase production and distribution strategies. Bruce did not make the physical move, but remains at old Montana Weber HQ to continue pioneering and developing models already on the drawing board.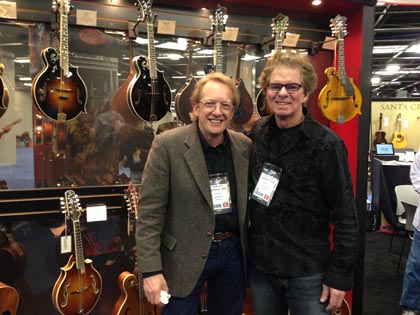 We'll look forward to bringing more news from one of the largest 21st century mandolin production facilities.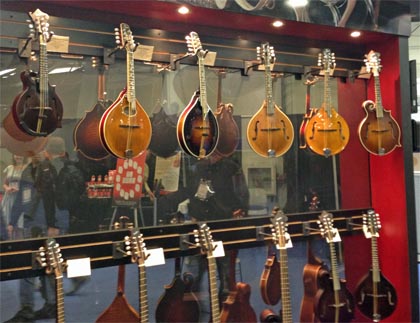 Weber Mandocello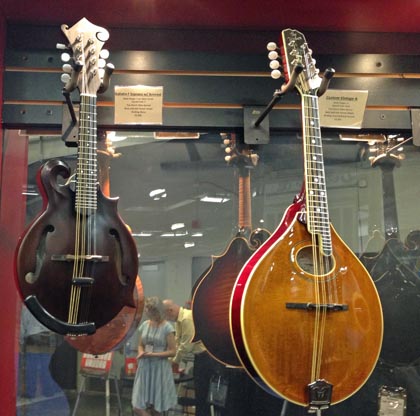 Note the scale on the new Sopranolin compared to the traditional A body mandolin.